Generation 3 160/250ml Silicone Baby Bottle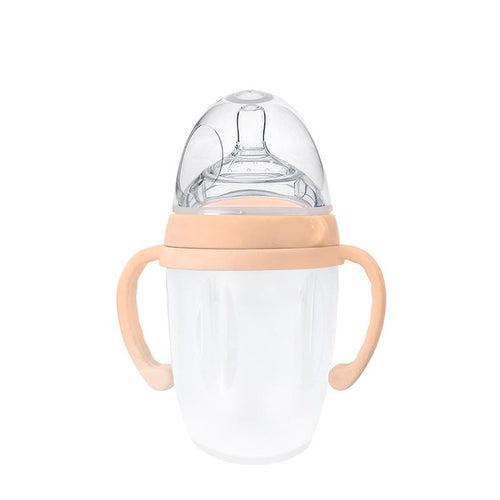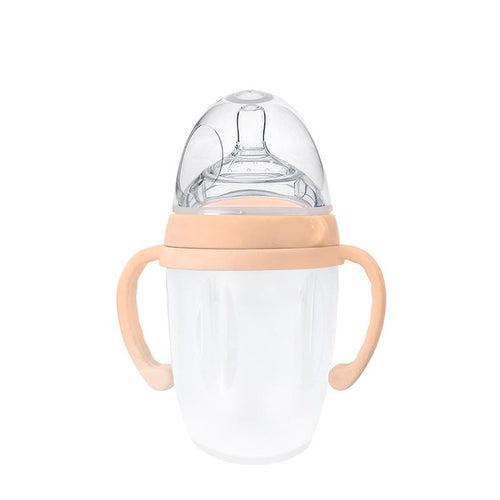 Haakaa's Gen. 3 Silicone Baby Bottle is the perfect choice for teaching your little one independence! It's made of 100% medical-grade silicone, making it uniquely soft and safe for your baby. It is easy for little hands to hold, and because the silicone is impact-resistant, there's no need to worry about breakages.

The most exciting feature of our Silicone Baby Bottle is that it is fully compatible with our Gen. 3 Breast Pump and the rest of our silicone bottle attachments! With a quick twist of the top, you can swap out your baby bottle teat for any of our range of optional interchangeable attachments (each sold separately). We have our famous breast pump flange that lets you express directly into the bottle, a feeding spoon dispenser for when your baby moves on to solids, a sippy bottle top to help your independent toddler transition from a bottle to a cup and a sealing disk to preserve any leftover food or milk after feeding.
Please note: Our Silicone Baby Bottle comes in two sizes - 160ml and 250ml. A convenient handle is included with the 250ml model. A slow flow nipple is included with the 160ml bottle and a variable flow nipple is included with the 250ml bottle (both come with a clear PP cap to keep your teat covered between uses).
INNOVATIVE
You Might Also Like