Generation 3 Silicone Bottle Feeding Spoon Head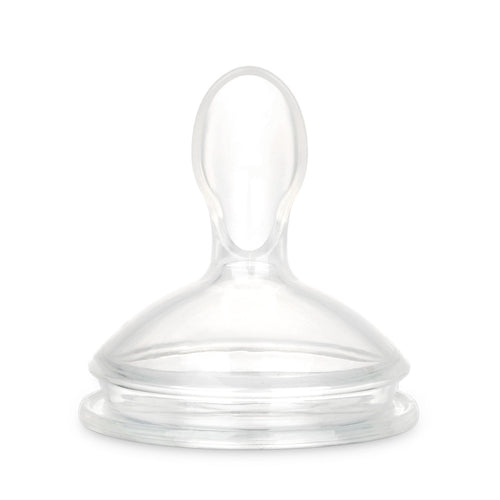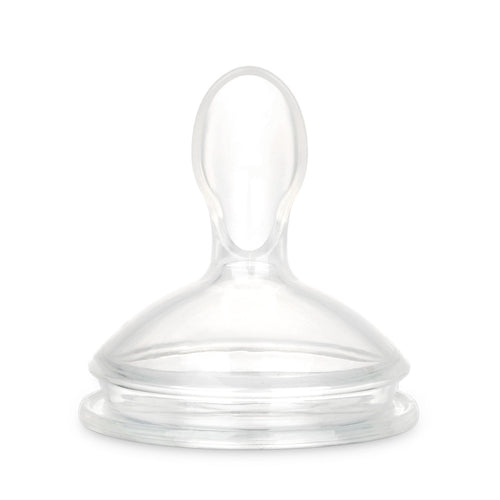 Help your little one continue their solids journey with our large Silicone Bottle Feeding Spoon Head! This attachment is compatible with our Gen. 3 Silicone Bottles, transforming them into the perfect bottle for feeding your little ones without the potential mess of moving food back and forth from the container to their mouths!

This spoon features a deeper head to contain more food when feeding your growing baby. It also has a variable flow cross-cut valve that helps you control the amount of food dispensed and allows thicker, chunkier solids to be passed through, such as porridge and rice, as your child progresses through different foods.
With a quick twist of the top, you can swap out your feeding spoon head for any one of our range of optional interchangeable Gen. 3 attachments (each sold separately). We have our famous breast pump flange that lets you express directly into the bottle, a baby bottle lid to feed your little one expressed milk, a sippy bottle top to help your independent toddler transition easily from a bottle to a cup, and sealing disks to preserve any leftover food or milk after feeding!
INNOVATIVE
You Might Also Like