Generation 3 Silicone Sippy Spout Bottle (250ml)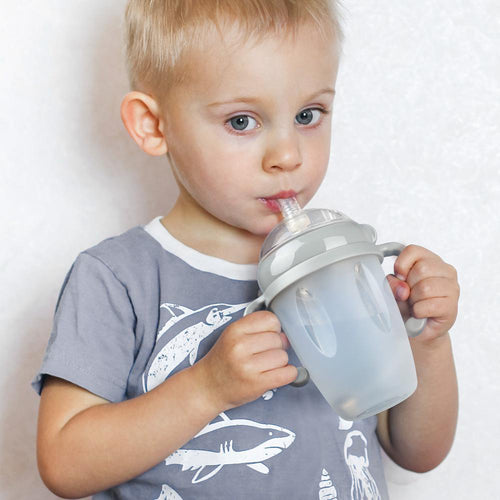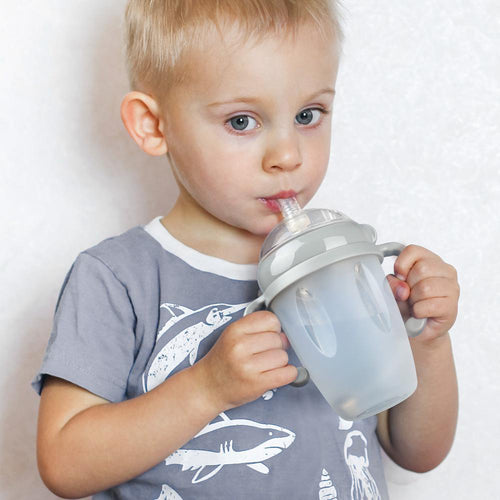 Help your independent little one transition from bottle to cup with the Haakaa Silicone Sippy Spout Bottle! Made from 100% super soft food-grade silicone, our Sippy Spout Bottle mouthpiece is safe to give to kids on the move without any risk of injury to delicate mouths. The bottle body is made of soft silicone, with a small ring of PPSU around the rim.  

The Sippy Spout Bottle features an automatic straw with a stainless steel weight that falls into the liquid no matter which angle your little one drinks from, allowing them to drink independently and comfortably.
The most exciting feature of our Silicone Sippy Spout Bottle is that it is fully compatible with our Gen. 3 Breast Pump and the rest of our silicone bottle range attachments! With a quick twist of the top, you can swap out your sippy bottle lid for any of our range of optional interchangeable attachments (each sold separately). We have our famous breast pump flange that lets you express directly into the bottle, a baby bottle lid to let you feed your little one expressed milk, a feeding spoon dispenser for when your baby moves on to solids and sealing disks to preserve any leftover food or milk after feeding!
INNOVATIVE
You Might Also Like