Baby-Soft Skincare Set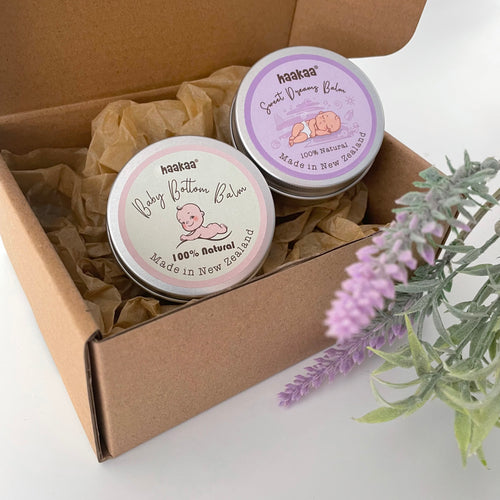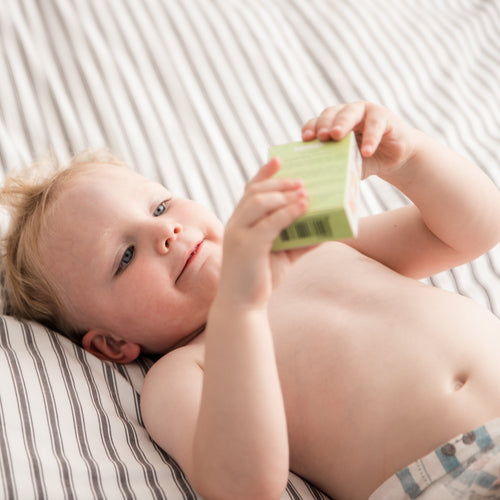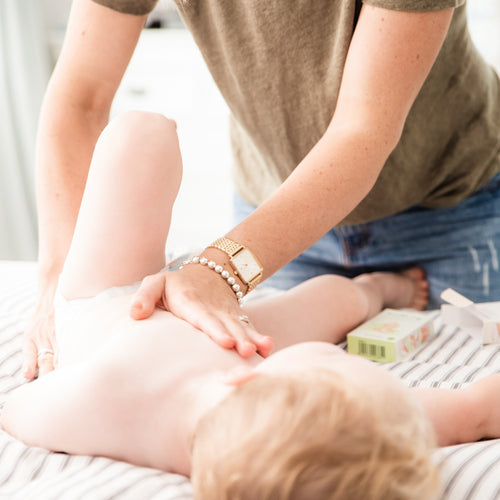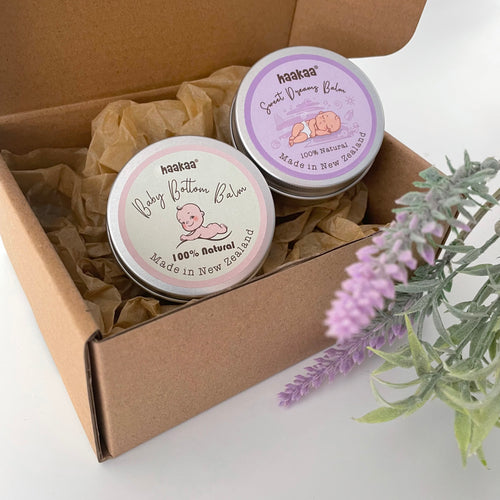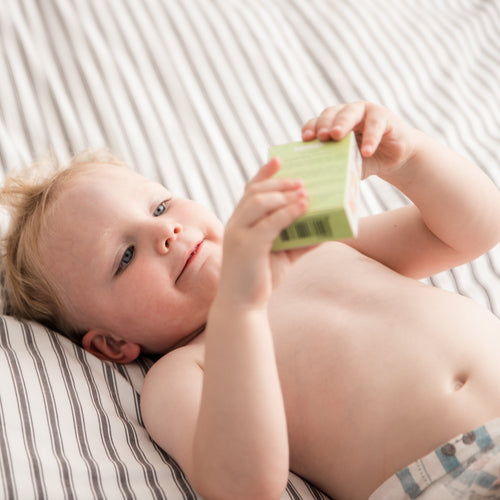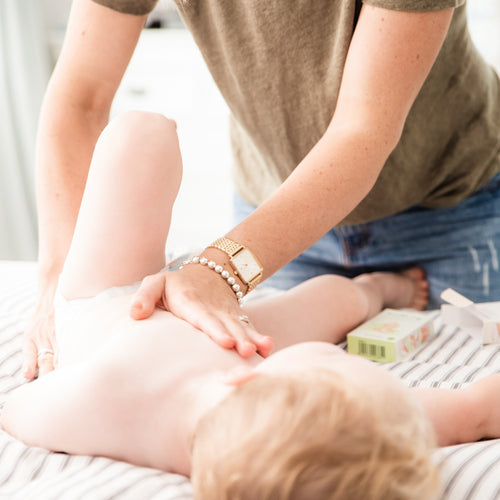 Please note: We are changing our packaging for lotion bars from a cardboard box to a tin - the version you receive may differ from the photo and is selected at random.
Nourish and care for your bub's beautifully delicate skin with Haakaa's Baby-Soft Skincare Set! This set contains our Baby Bottom Balm and a Baby Lotion Balm and makes a wonderful gift for yourself or another mama friend.
Thoughtfully formulated to prevent, heal and soothe nappy rash, Haakaa's Baby Nappy Balm combines only the best 100% natural ingredients to keep your little one comfy and calm. It allows your bub's skin to breathe while providing a moisturising barrier that protects their delicate, sensitive skin from becoming even more irritated. It's preservative-free and made right here in New Zealand.
Our baby lotion balms are made from all-natural ingredients, with a base of coconut oil, shea butter and pure beeswax to soothe and moisturise skin deeply. Simply rub the balm between your hands to warm it up then glide it over your baby's skin. We have our Breathe Easy balm to help relieve your child's cough and cold symptoms, Restore & Adore to soothe emerging skin problems and Sweet Dreams to ease your little one right before bedtime.
This set contains 1 x Baby Bottom Balm and 1 x Baby Lotion Balm (approximately 50g).
INNOVATIVE
You Might Also Like