Breathe Easy Lotion Balm (50g)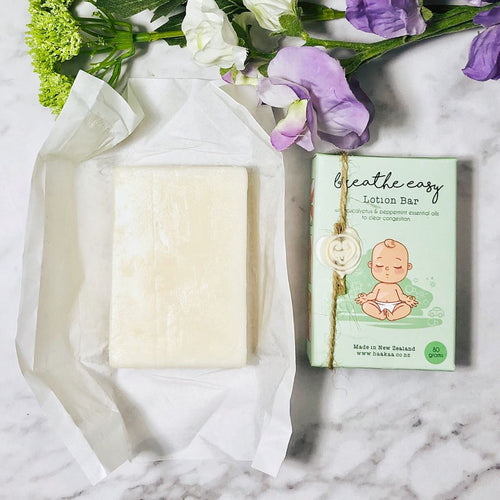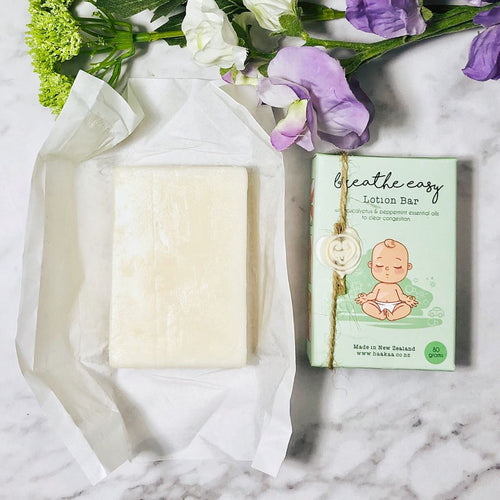 Ease your little one's cough and cold symptoms by gently rubbing the Breathe Easy Lotion Balm onto their chest, back and feet before bed.

Our blend of essential oils work together to clear airways, relieve congestion and expel nasties. The scent of lavender relaxes your child so that they can doze off into a restful slumber.
This balm comes with the option of being packed in a Lotion Bar Storage Tin, to help prevent it from drying out and making it easy to take with you in your bag.
Each balm weighs approximately 50 grams.
You Might Also Like