Silicone Self-Feeding Spoon Set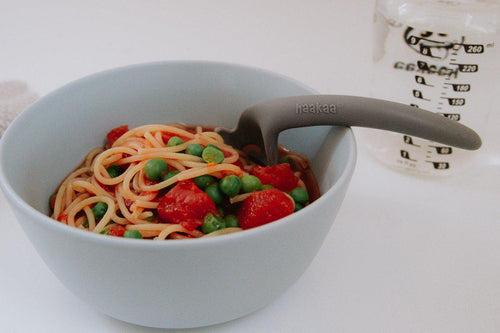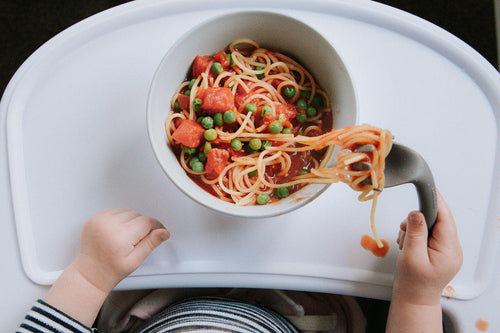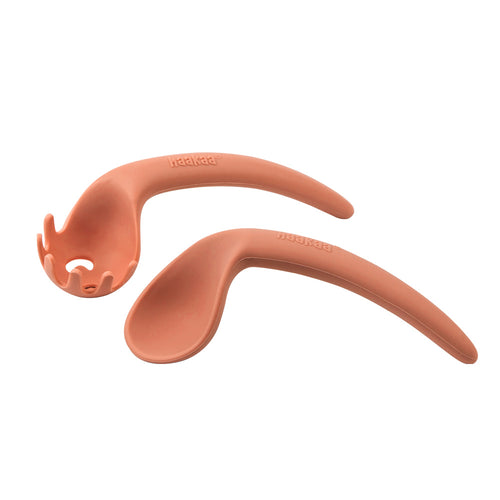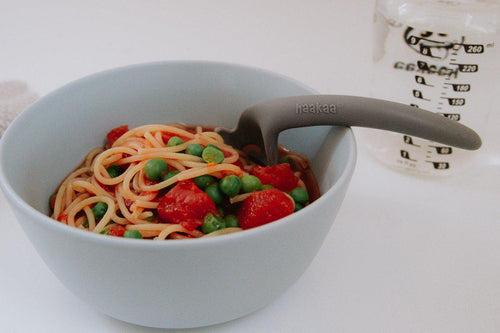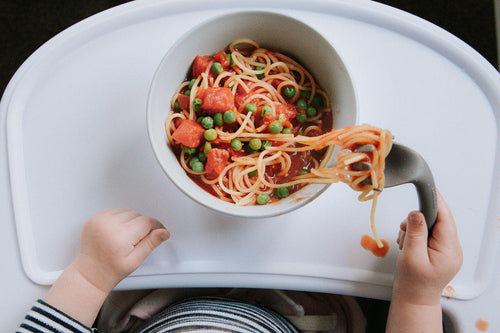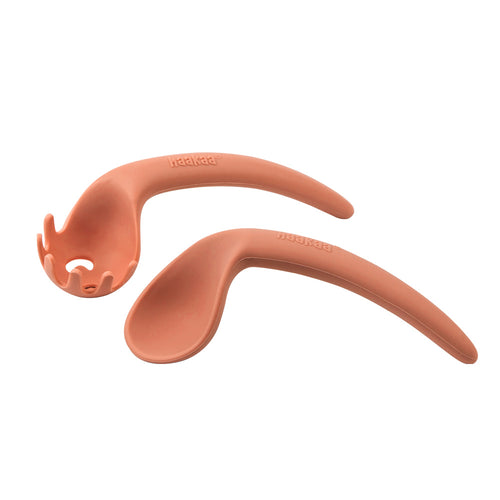 *This set is more suited for children who are right-handed*
The Haakaa Silicone Self-Feeding Spoon Set is the perfect way to kickstart your little one's self-feeding journey! Our unique Silicone Noodle Spoon and Silicone Table Spoon designs support your child's natural feeding technique to build confidence and independence at mealtimes.

Our spoons are made of 100% food-grade silicone, which is soft and safe on delicate mouths and gums. The ergonomic handles are bent to help your child scoop food in an upwards motion that is both intuitive and easy for their little hands.

Our uniquely designed Noodle Spoon is the perfect confidence builder for little hands learning to feed themselves. Made from 100% silicone and ergonomically shaped, the Haakaa noodle spoon is designed to assist children in scooping noodles onto their spoon in a motion that is both natural and easy while encouraging them to self-feed.

Unlike a regular spoon or fork, our unique patented design allows your child to scoop noodles into the teeth of the spoon in an upward motion, catching more noodles and keeping them on the spoon. The unique bent handle allows your child to grasp the handle comfortably and easily place food into their mouth, which builds confidence and independence while eating a traditionally tricky meal.
Dimensions:
Silicone Noodle Spoon - 121 x 36 x 36mm
Silicone Table Spoon - 114 x 40 x 39mm
Storage Case - 155 x 65 x 30mm
INNOVATIVE
You Might Also Like