Haakaa Bust Oil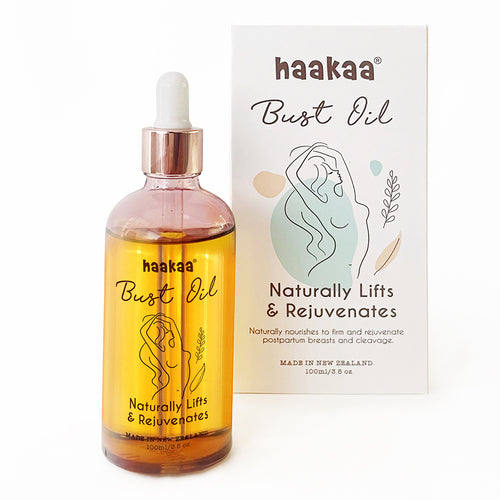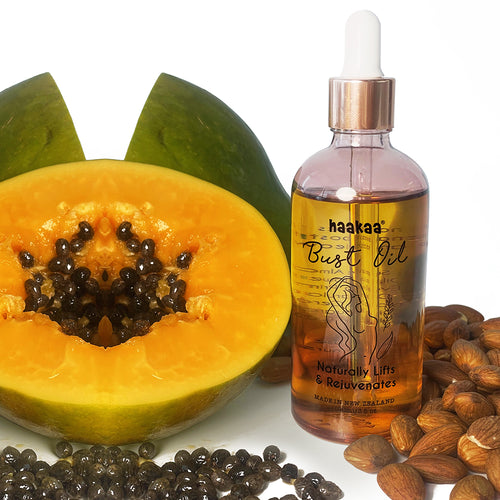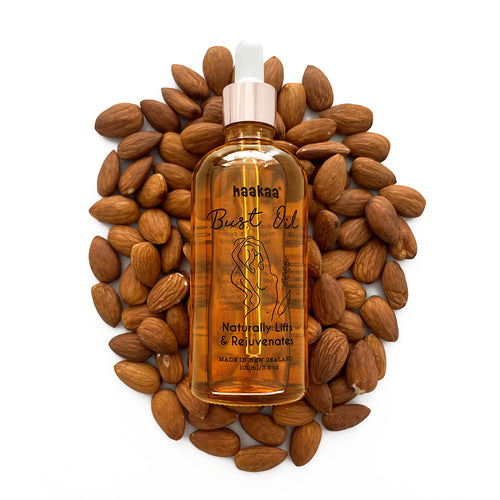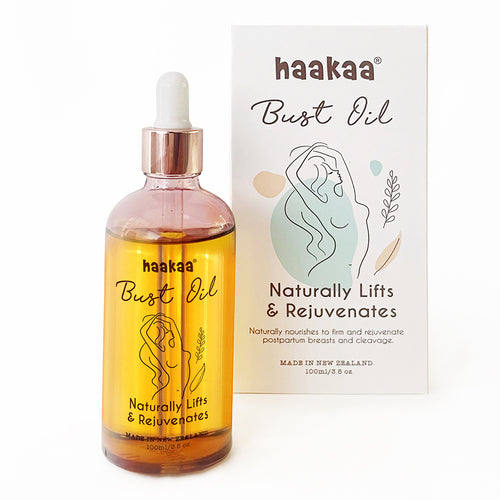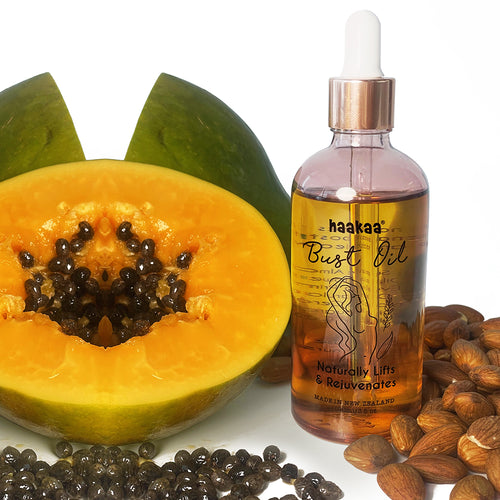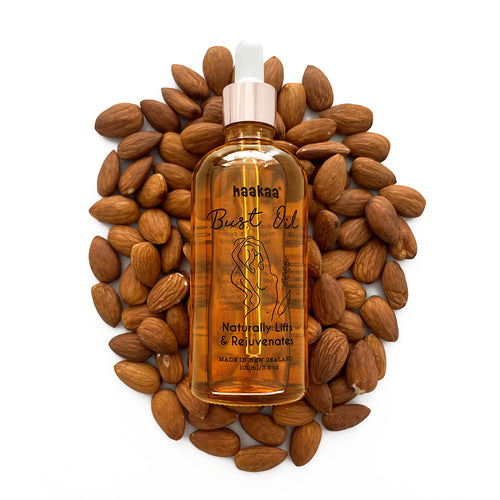 Warning: Do not use during pregnancy or nursing!
Firm and rejuvenate postpartum breasts with our nourishing and soothing Bust Oil. Crafted from a unique combination of natural oils to help moisturise and tighten the skin, this everyday mama essential promotes improved blood circulation and encourages firmer, more supple skin. 
Each of the twelve oils work effortlessly together, contributing their individual strengths for the best possible results. On top of their skin-nourishing uses, they smell divine, making Haakaa's Bust Oil a double hit!
Jojoba Oil: Rich in Vitamin E to help prevent skin from aging prematurely.
Rosehip Oil: Helps to increase skin's elasticity and improve texture and tone.
Sweet Almond Oil: Contains Retinol to promote the production of collagen, helping to smooth fine lines. 
Rosemary Oil: Refreshes and hydrates skin. Antiseptic properties help with dry skin conditions. 
Carica Papaya Oil: Helps to reduce wrinkles, improve skin elasticity and fade sun damage, dark spots and pigmentation. 
Geranium Oil: Anti-inflammatory, antioxidant and antibacterial properties help to purify and soothe the skin while moistursing and tightening. 
Marula Oil: Helps to hydrate the skin and prevent stretch marks. 
Please note: For best results, use each evening after a warm bath or shower and apply to damp skin. 
INNOVATIVE
You Might Also Like