Squeeze-N-Ease Silicone Dispenser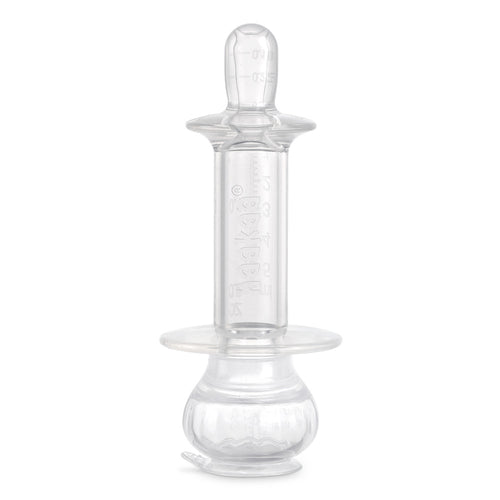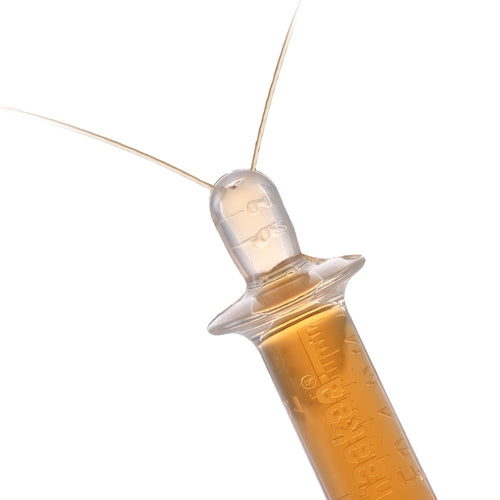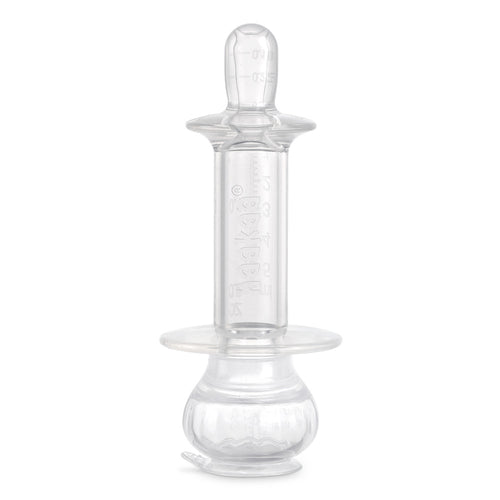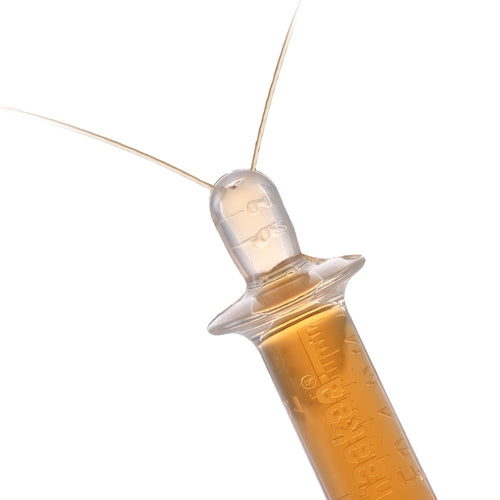 Feed your little one liquids and administer their medicine safely and easily with Haakaa's Squeeze-N-Ease Silicone Dispenser! The unique silicone bulb design is an excellent alternative to traditional hard plastic syringes. It allows you to use it one-handed, giving you effortless control over the flow rate with a simple squeeze.
This Dispenser is specially designed to allow fuss-free measuring, filling, and feeding. The 100% food-grade silicone bulb and body have clear measurements that are easy to read no matter which way you're holding it, and the wider suction base gives added stability on flat surfaces. The soft silicone nib has a rounded pacifier shape and protective shield so it's more readily accepted, protecting your baby's mouth, as well as featuring dual-angled ports to send liquid into their cheeks to prevent choking. What's more, the Dispenser disassembles with no trouble at all, making it a breeze to keep clean. To use, just squeeze the bulb to fill, then when your baby begins to suck on the nib, gently squeeze again to control the flow rate for uncomplicated and comfortable dispensing of liquids!
INNOVATIVE
You Might Also Like