Silicone Yummy Pouch (130ml)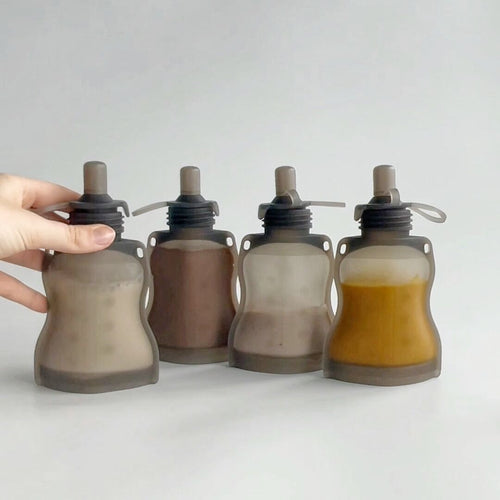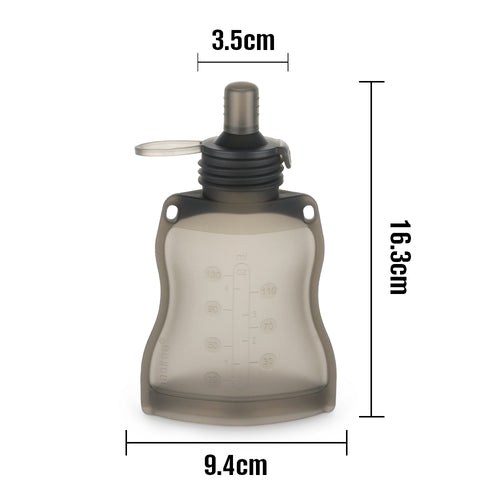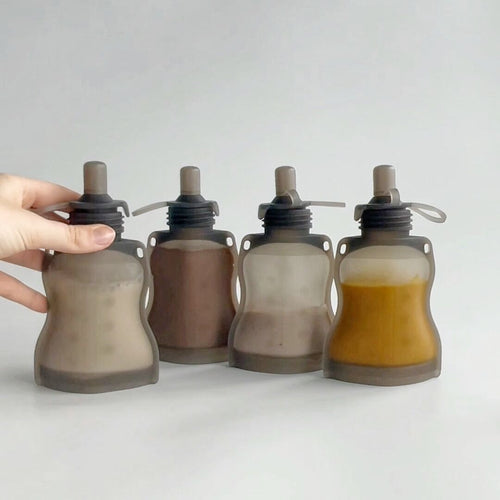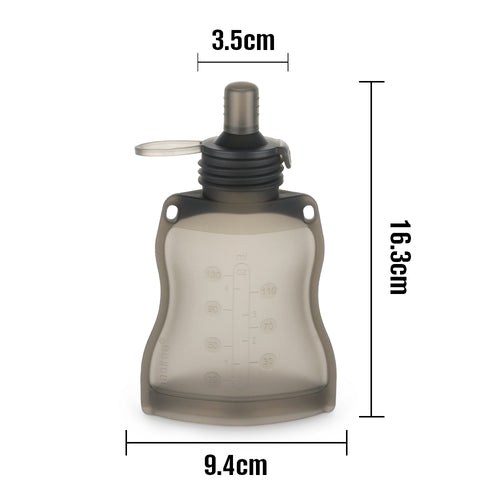 Let your little one snack anywhere, anytime, with the Silicone Yummy Pouch! Made of 100% food-grade silicone that can be reused over and over again, our easy-squeezy pouch is perfect for taking homemade goodness out and about. It offers all the convenience of store-bought food pouches without the plastic nasties or environmental impact!
Our Yummy Pouch features a 130ml capacity and is the perfect size for little tummies and ideal for encouraging self-feeding with a simple squeeze. Stash in your child's lunchbox or carry in your baby bag - the leakproof lid prevents any spills or mess on-the-go! It has a wide neck and stands upright for easy pouring, and can be popped in the dishwasher for super simple cleaning.
The variable flow opening allows your little one to feed safely and at their own pace, while the optional straw means food is accessible to the last drop. For little hands that are a bit stronger, remove the straw and squeeze or roll up the pouch from the bottom. 
The  Silicone Yummy Pouch Sippy Spout and Squeeze & Feed Attachment Set are compatible with all Haakaa Silicone Milk Storage Bags.

INNOVATIVE
You Might Also Like