Silicone Penguin Nasal Aspirator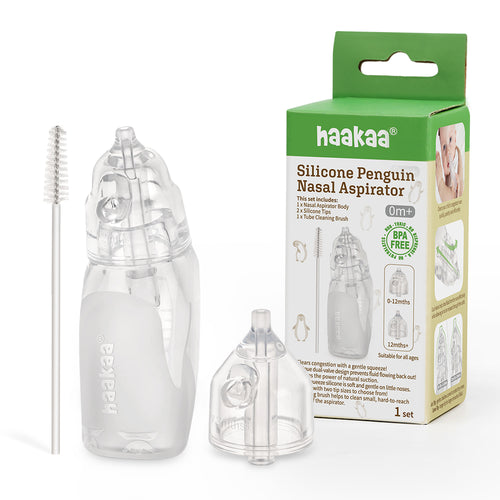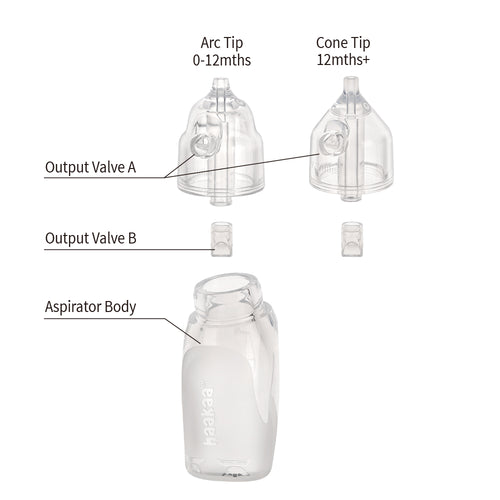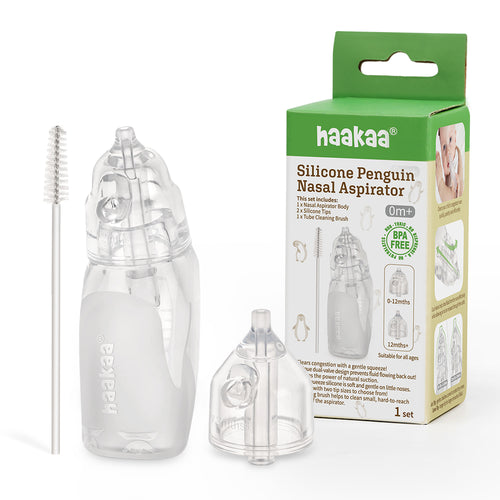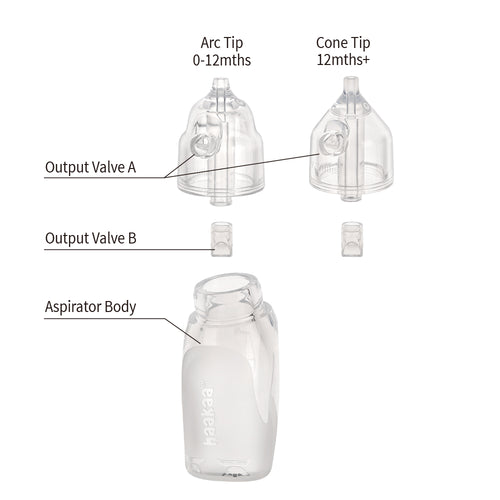 Haakaa's Silicone Penguin Nasal Aspirator is the quick, quiet, and efficient way to clear your little one's stuffy, runny nose! Our aspirator is made of soft, food-grade silicone and sucks up mucus with a gentle squeeze, clearing your baby's airways and helping them breathe easier.

This aspirator features a dual-valve design that ensures no backflow into your child's nose, and two tip sizes to choose from - making it ideal for all noses! It's simple to use and fully detachable for thorough cleaning so no mould or bacteria will hang around. The aspirator body is transparent with measurement markers on the side, so you can see how much mucus has been collected. It's lightweight, portable and ready for any snotty emergencies while you're out and about!

The Tube Cleaning Brush is designed to get into the tiny nooks and crannies of the nasal aspirator, so no nasties can grow in between uses!
INNOVATIVE
Customer Reviews
Write a Review
Ask a Question
You Might Also Like