Airtight Silicone Lid Glass Jar Set (4pcs 210ml each)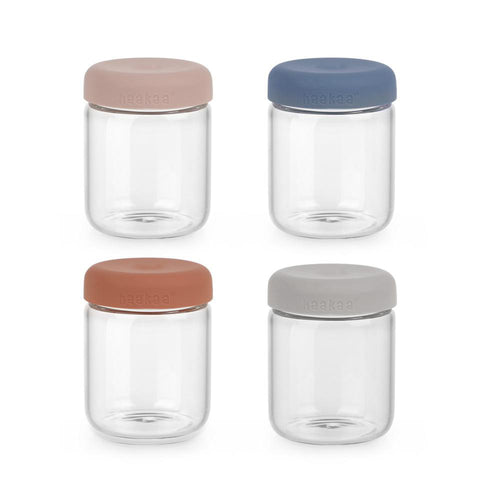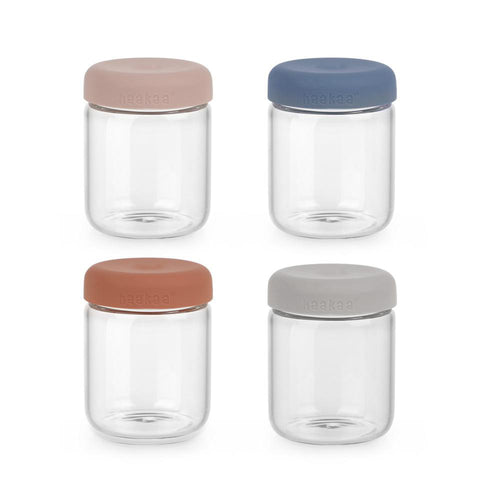 Organize your home with Haakaa's Sealed Glass Storage Jars! This set comes with four durable 210ml borosilicate glass jars, each with its own airtight and leakproof 100% silicone lid.

Borosilicate glass is extremely durable as it is able to withstand extreme and shock temperatures, which means our jars are perfectly safe in both freezers and boiling water. The silicone lids seal the jars tightly, keeping your contents fresher for longer. They're perfect in the kitchen for safely storing baby food, ingredients, spices and herbs – you can even use them in the bathroom for things like toothpaste tablets, cotton buds and makeup wipes! Our Sealed Glass Storage Jar Set is so versatile and handy and is perfect for every eco-friendly home.
The set contains 4 jars:
Silicone Lid - 69 x 69 x 19 mm
Glass Jar - 71 x 71 x 85 mm
INNOVATIVE
Customer Reviews
Write a Review
Ask a Question
You Might Also Like