Fresh Food Feeder and Teether & Replacement Pouch Combo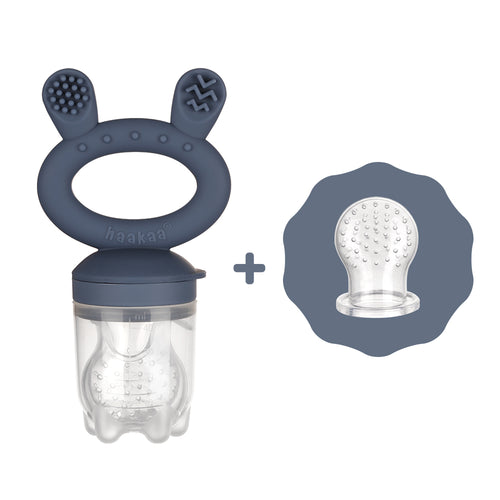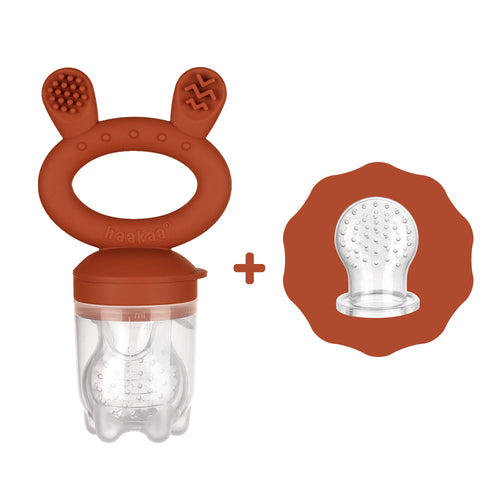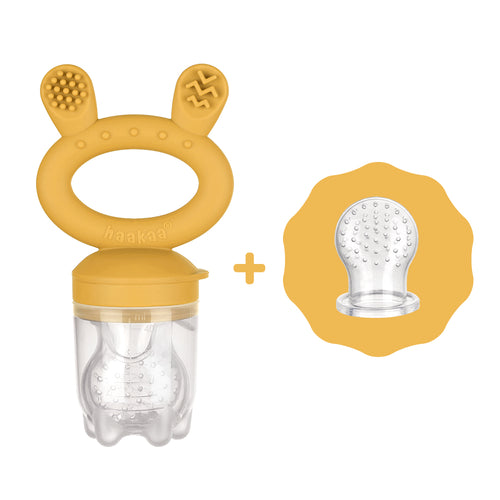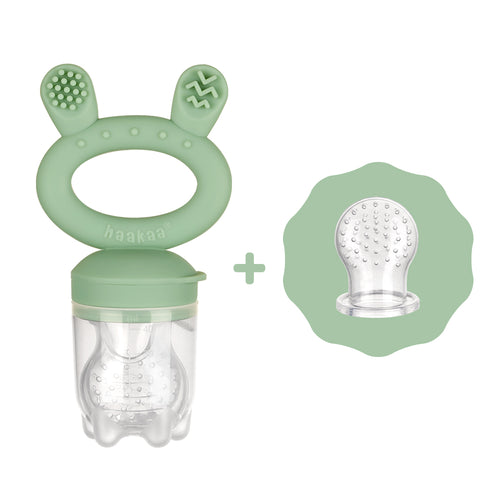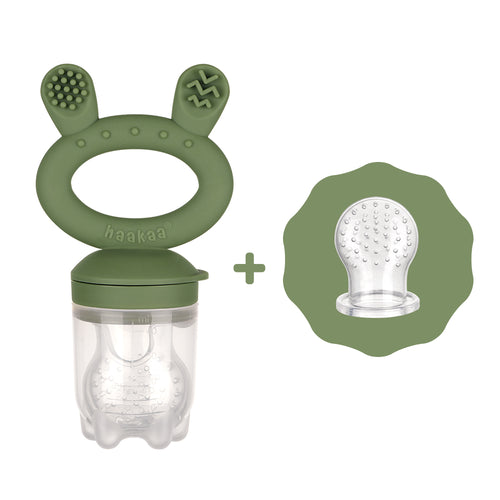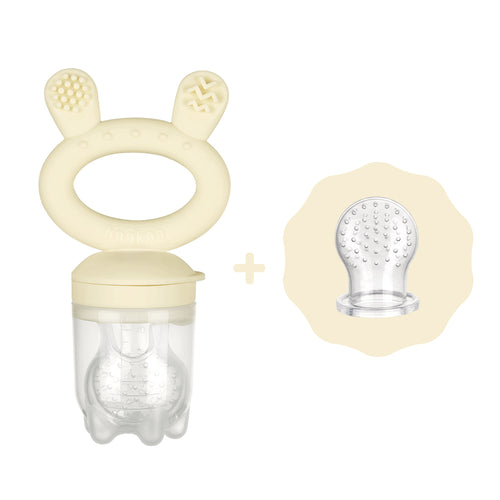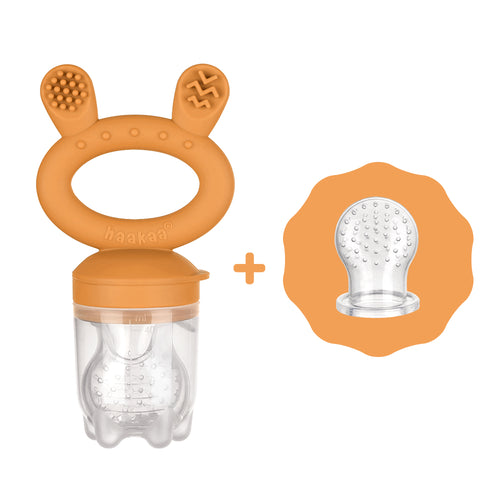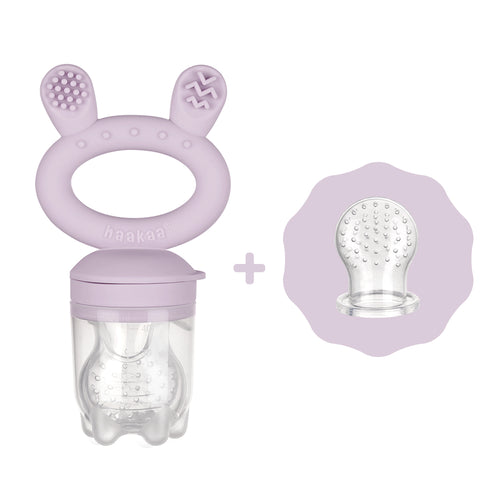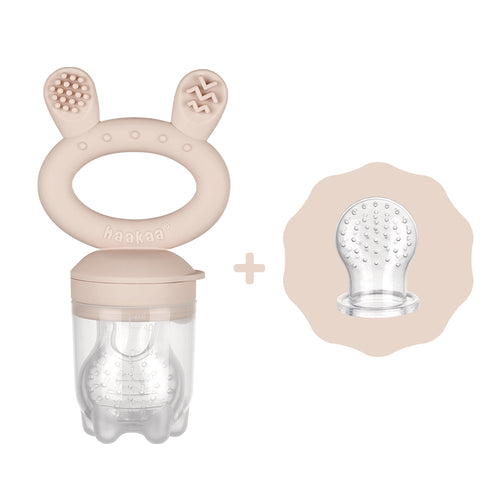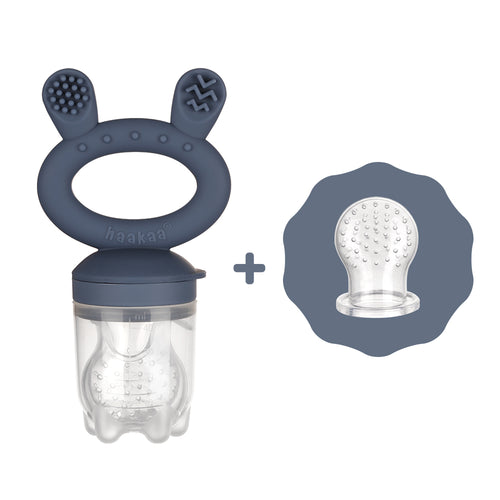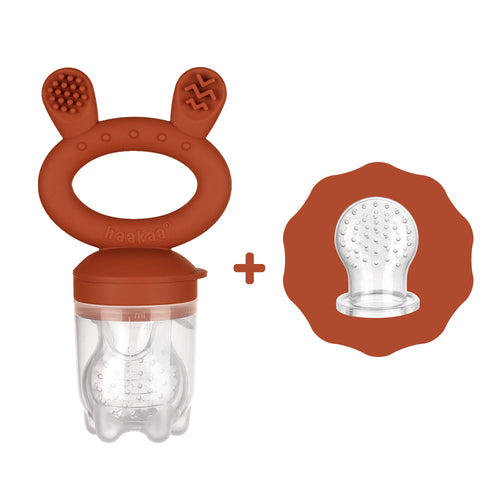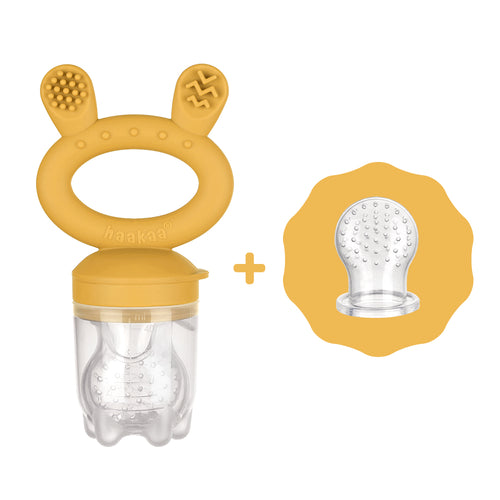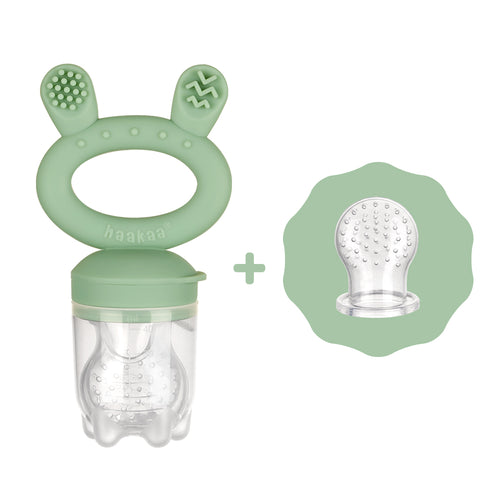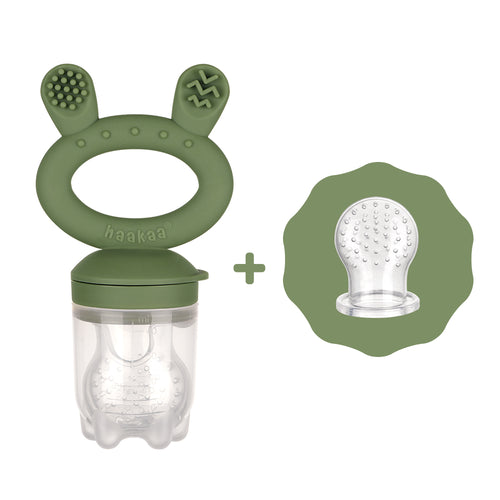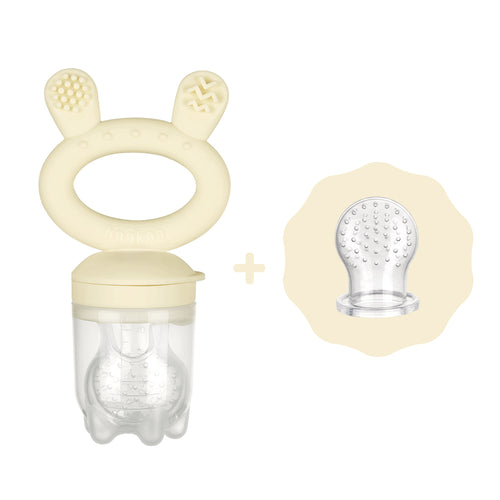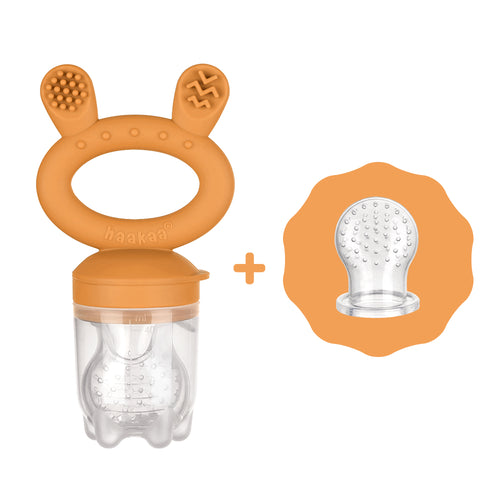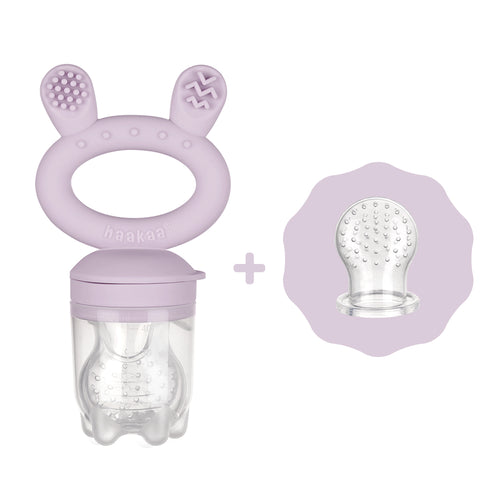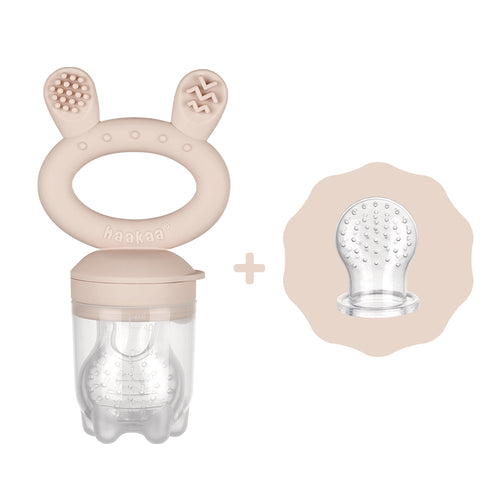 This combo comes with 1 x Fresh Food Feeder & Cover Set and 1 x Replacement Pouch(Large).
Please note: the original version features a flat rim replacement pouch and a flat rim attachment ring while the new version features a raised rim replacement pouch and a sunken rim attachment ring.
Haakaa's Fresh Food Feeder now comes with an extra replacement pouch in this handy combo! The Haakaa Fresh Food Feeder is the perfect way to introduce solids into your baby's diet without the risk of choking.
Simply place fruit, vegetables or meat into the silicone pouch and seal tight. Your child will enjoy the ability to experience the flavour and texture of solid foods while also building independence, learning to self-feed and improving their hand-eye coordination and fine motor skills.
Our feeder is made of 100% food-grade silicone and is more hygienic and durable than mesh alternatives, which can harbour bacteria, absorb odours and tear. 
NOTE: This product is designed to be harder to open than other products to prevent choking hazards.
INNOVATIVE
You Might Also Like