Happii Bear Silicone Milk Storage Bag (260ml)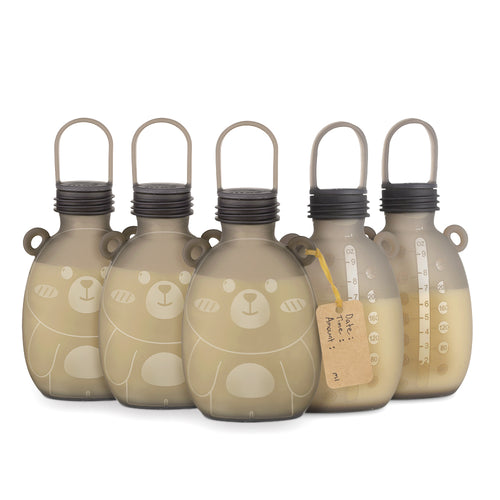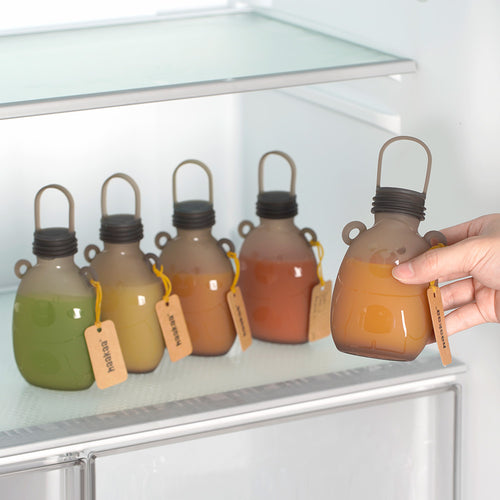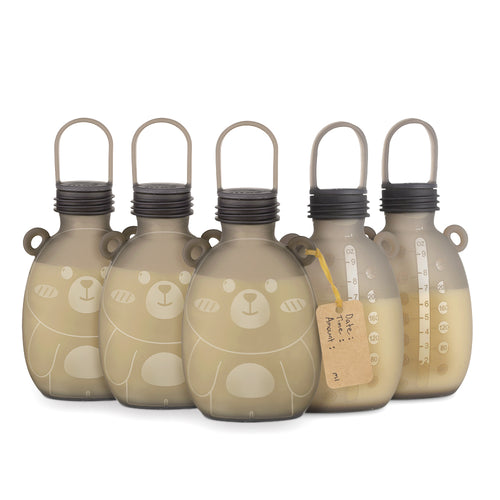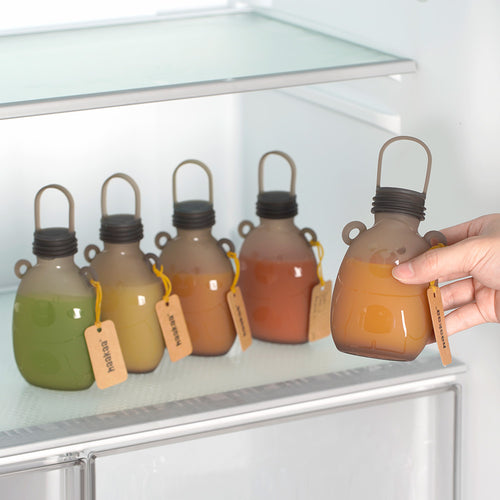 Once you've expressed your precious breastmilk, you need somewhere to store it, and where better than in a Happii Bear Silicone Milk Storage Bag!
These bags are a fantastic, eco-friendly alternative to single-use plastic storage options, able to be reused again and again. Made of non-toxic 100% food-grade silicone, the Happii Bear Silicone Milk Storage Bag protects both your milk and the environment from the harmful effects of microplastics in one cute-as-a-button solution! Use this bag for anything - whether that's expressed breastmilk or any other liquids & purées you need convenient storage for!
After expressing, simply pour your milk into the bag through the convenient wide opening, firmly push in the leakproof stopper, and store according to your country's guidelines. When you're ready to use your stored milk, the bag can be placed straight into warm water to prepare for drinking. It's fridge and freezer safe and can be stored upright or lying down, and is compatible with Haakaa's Silicone Carry Strap (sold separately), making it easy to safely carry your liquid gold wherever you need to!
Our Happii Bear Silicone Milk Storage Bag is compatible with all Haakaa Milk Storage Bag and Yummy Pouch accessories, so it can easily adapt to your little one's needs.
INNOVATIVE
You Might Also Like