Generation 3 120ml/180ml Glass Storage Container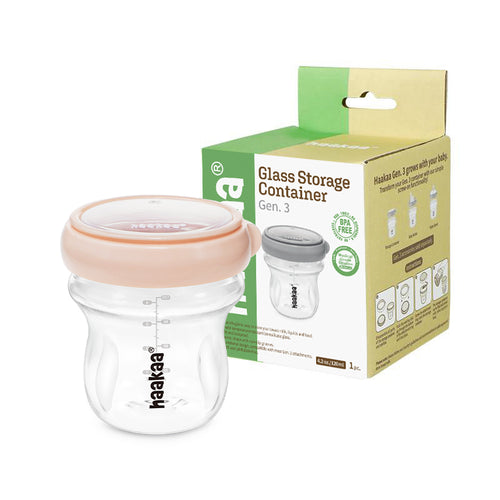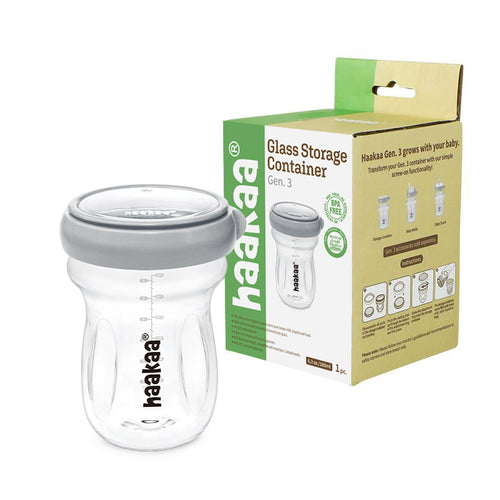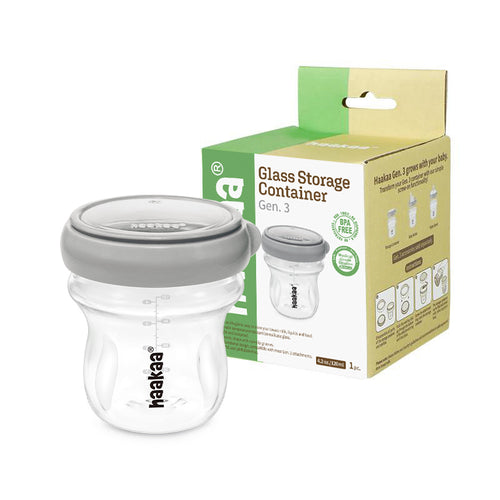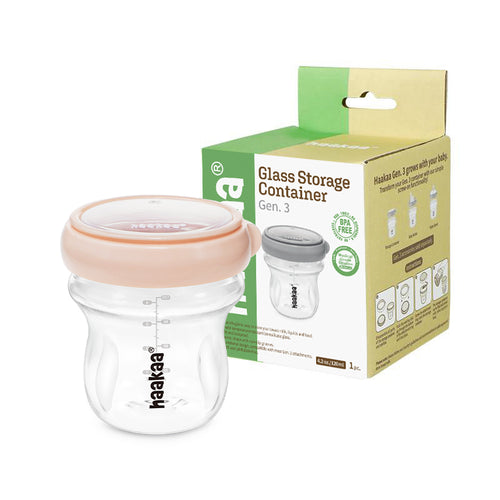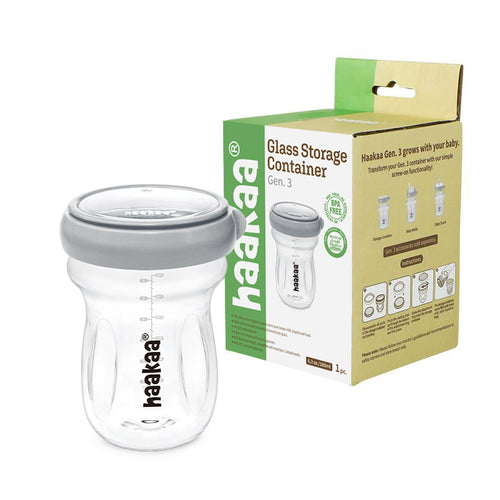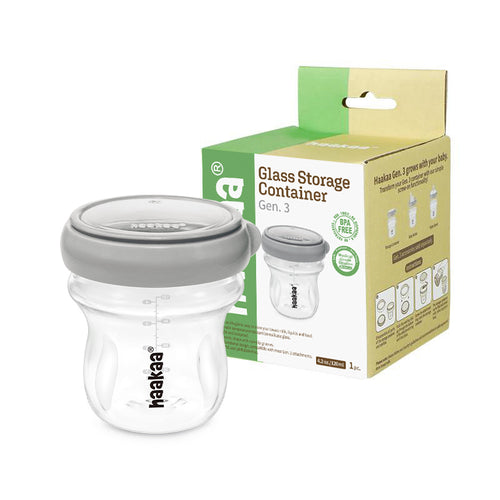 Haakaa's Gen. 3 Glass Storage Container has been designed to help you safely store your breast milk while preserving its beneficial properties for your little one. The lid is twist-tight and leakproof, protecting your liquid gold from any nasties or potential spills!
The Glass Storage Container is made with hardy borosilicate glass, making it easy to clean and resistant to shock temperatures. It's also comfortable to hold, with an ergonomically tapered body.
The Glass Storage Container is compatible with the Gen. 3 Anti-Colic Silicone Nipple and Sippy Spout attachments (each sold separately), transforming it into a handy glass baby bottle!
INNOVATIVE
You Might Also Like