Generation 2 100/150ml with Suction Base and Breast Pump Strap Combo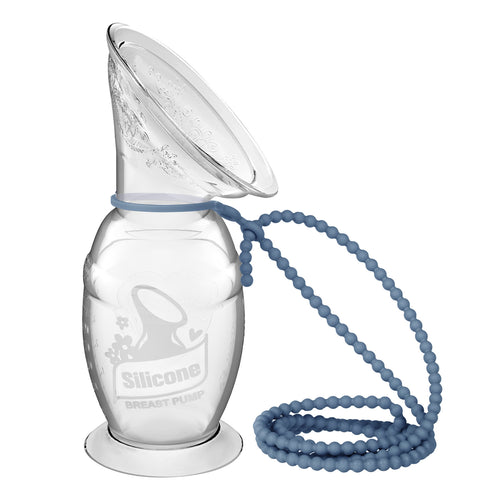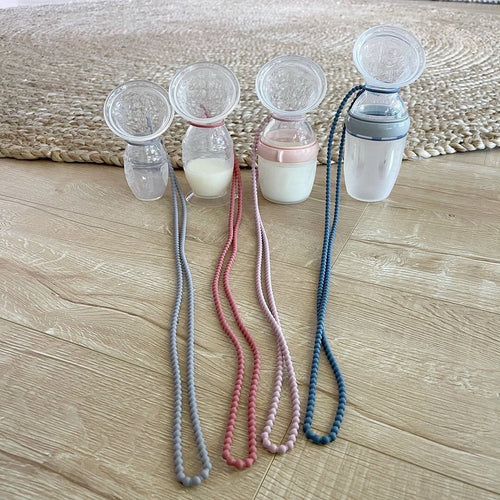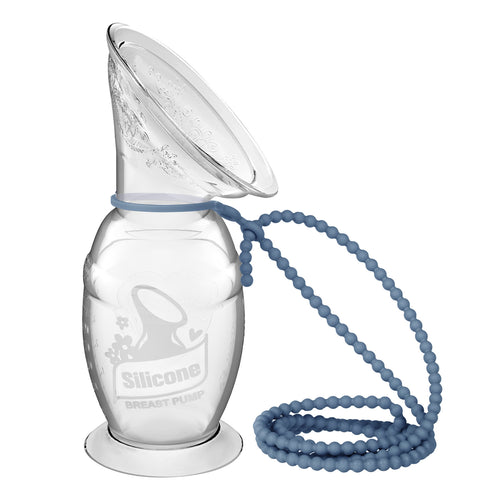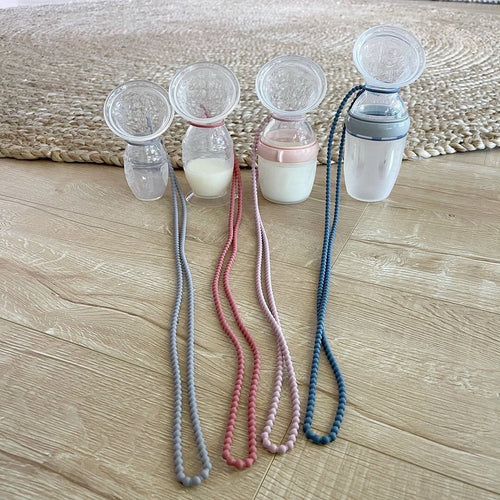 The famous Haakaa Silicone Breast Pump now comes with a Silicone Breast Pump Strap in this handy combo so you can express milk without worrying about your pump falling off!
Available in two larger capacities of 100ml and 150ml, and with a new suction base that sticks to flat surfaces to prevent accidental spills, our Generation 2 Breast Pump is the easiest and most simple way to express breast milk. 

Made from 100% food-grade silicone, this compact pump is perfect for long-distance trips, planes, car rides, family BBQs, or anywhere you would like to express discreetly, silently and quickly. Simply suction to your breast and let the pump do the work for you as it draws your milk using suction. It's 100% eco-friendly and safe for mum, baby and our environment.
Protect your breast pump from being accidentally knocked off with Haakaa's Silicone Breast Pump Strap! Our adjustable strap is made of durable 100% food-grade silicone and hangs around your neck while you pump to keep that precious liquid gold safe. No more worrying about kicky babies or your breast pump falling off!
This combo contains 1 x Gen. 2 Silicone Breast Pump with Suction Base and 1 x Silicone Breast Pump Strap.
INNOVATIVE
Customer Reviews
Write a Review
Ask a Question
07/08/2021
Eri N.

Australia
Should have them before birth
I haven't used it yet because my due will be the end of September. I ordered 150ml pump. It is pretty compact size and very light than I thought.(It's great!) I chose the blue strap. It is very good color and I also bought a yellow fresh food feeder. Once I don't have to use the strap for the pump, I will use the strap for the feeder. The yellow and blue color will match very well :) I can't wait to use them!!
22/07/2021
Hayley J.

New Zealand
So good I've brought two!
I absolutely love the pump, it's super easy to use, and most importantly super easy to clean and sterilise unlike other pumps with all the fiddly parts. This pump is fantastic for catching letdown that would otherwise be wasted from the other side while feeding. I've now brought two of them to use in rotation while one is getting washed! The strap is excellent for preventing spills because I have had the pump un-suction and fall down one time before I purchased this add on, but the strap holds it in place nicely leaving both hands free to focus on baby! The only con is that the strap is grippy and catches a little bit on my hair when pulling it on and off over my head, so have to be a little bit careful with that.
You Might Also Like