Flower Fresh Food Feeder and Teether & Replacement Pouch Combo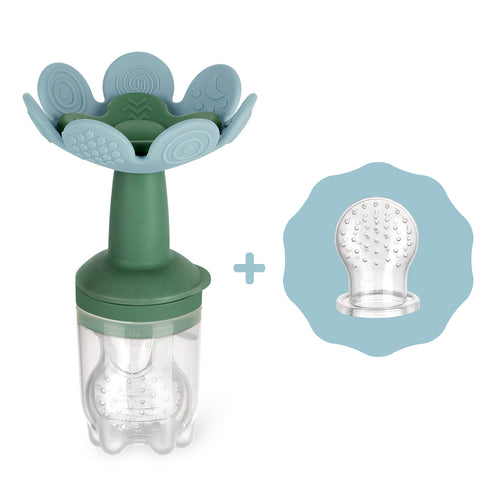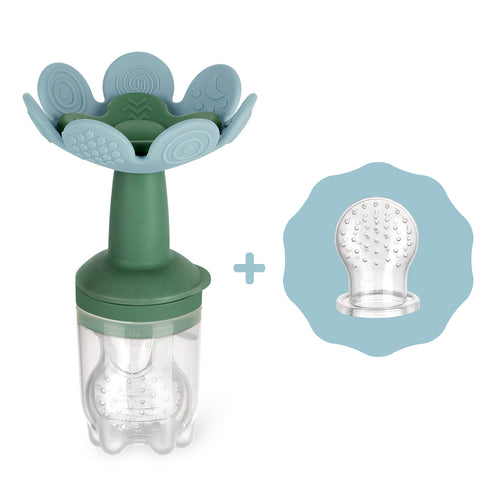 This combo comes with 1 x  Flower Fresh Food Feeder & Cover Set and 1 x Replacement Pouch(Large).
The Haakaa Fresh Food Feeder & Cover Set is the perfect way to safely introduce new flavours to your baby without the risk of choking. Made with 100% silicone, our Feeder is more hygienic, durable and easy-care than mesh alternatives, which are incredibly difficult to clean and can rip, harbour bacteria and absorb odours. 
Our Feeder is super easy to assemble and use! Simply place fruit, vegetables or meat into the silicone pouch and seal right. You can also freeze icy treats straight into our Feeder. To do this, simply slip over the leakproof pouch cover, pour liquid (such as breast milk or puréed food) into the pouch, assemble the Feeder, place the cap on and freeze! Once frozen, remove the pouch cover and let your little ones explore! They will enjoy having the ability to experience new tastes and textures while also building independence, learning to self-feed, and improving their hand-eye coordination and fine motor skills. 
INNOVATIVE
You Might Also Like