Family Active Stack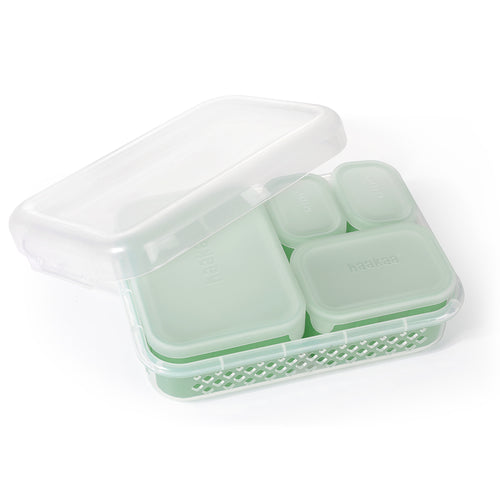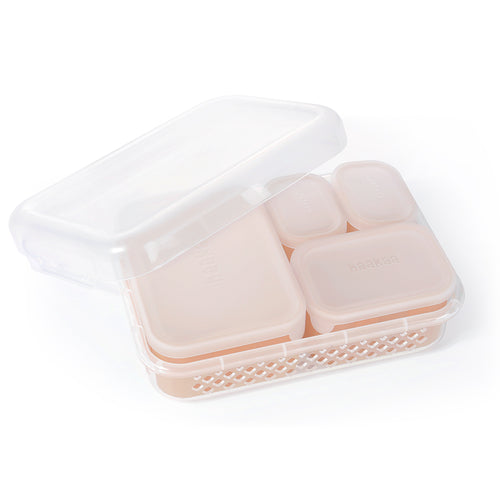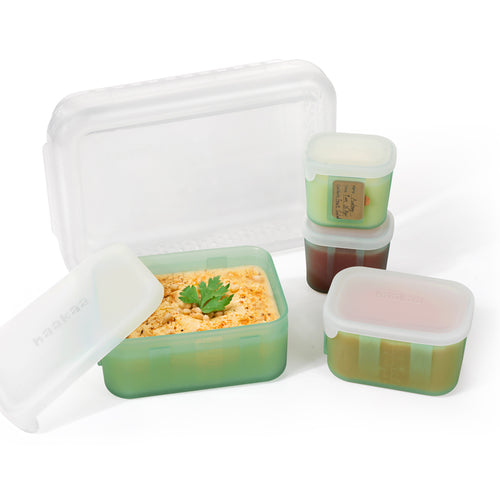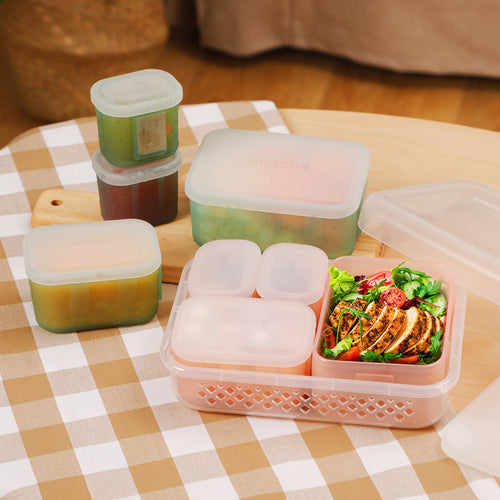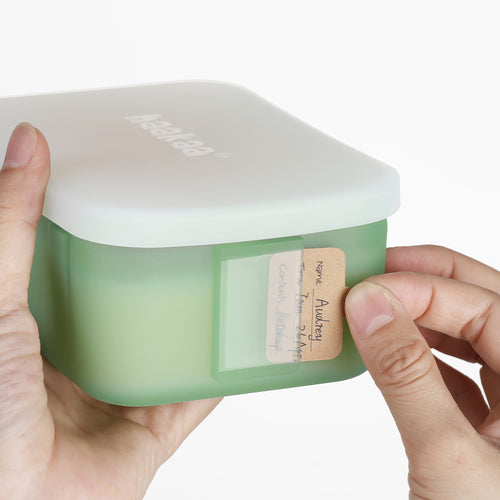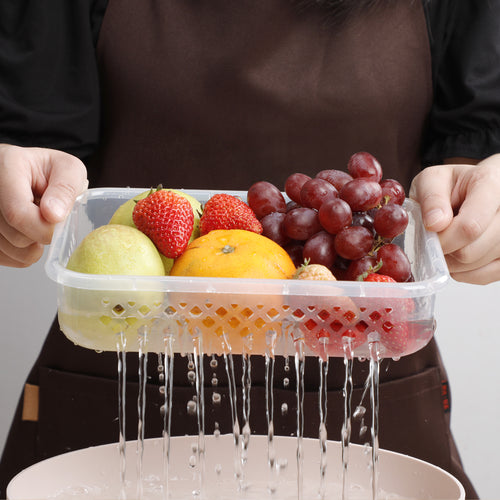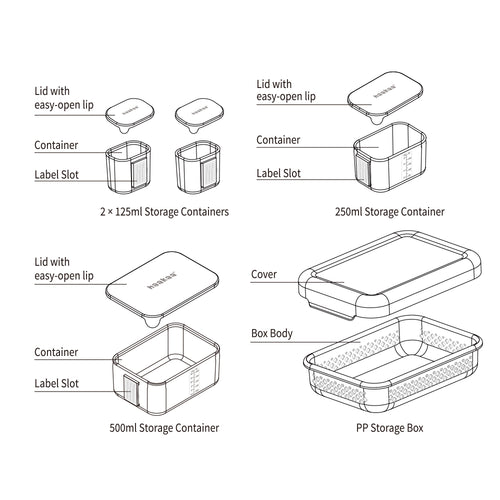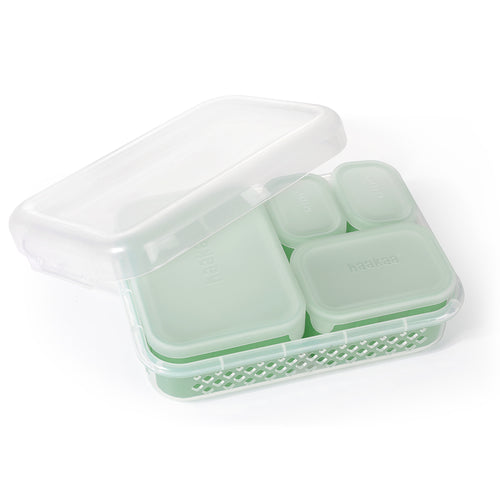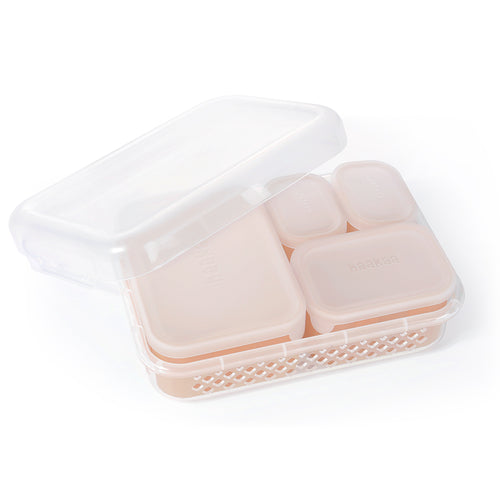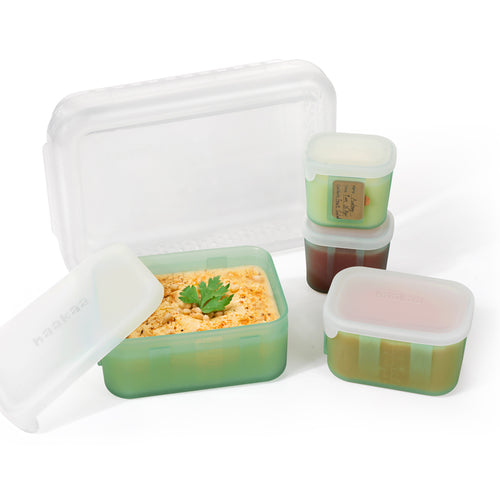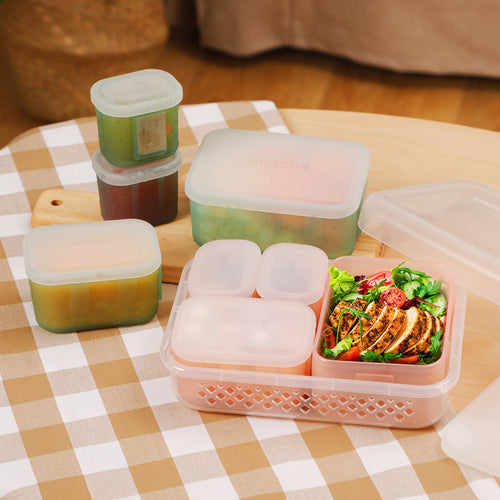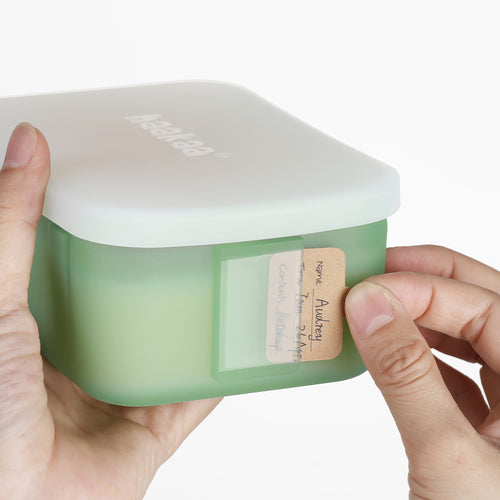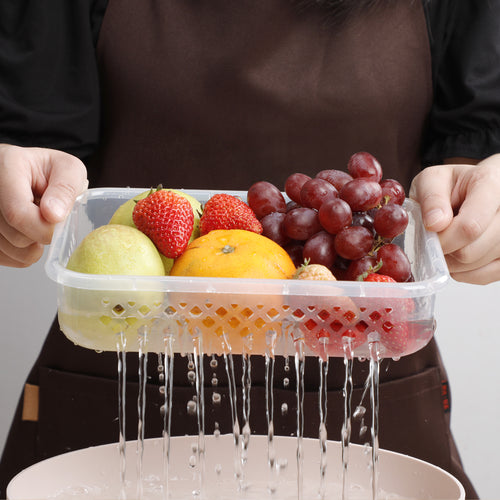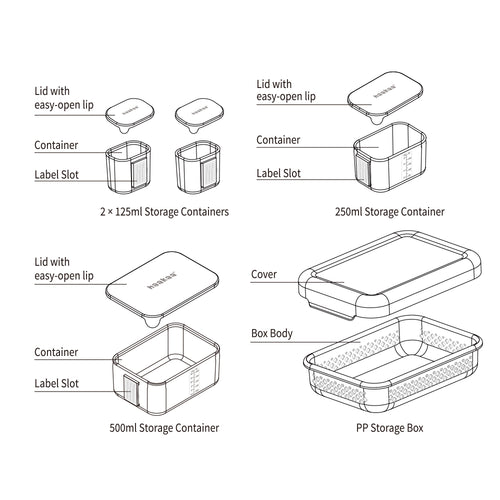 The Family Active Stack is a versatile collection containing a range of conveniently sized containers.
It's kept together in a handy storage box to prevent mess during transport, or to be stored tidily away when not in use.
Made from 100% food-grade silicone, the container lids stay secure, keeping food fresh and preventing spills.
Measurement markers on the side mean amounts can be checked easily, while the label slots allow for quick identification of contents and storage dates.
The silicone containers are safe in freezers, ovens, microwaves, and dishwashers. The handy PP storage box is perfect for keeping your containers neat, tidy and mess-free when storing or transporting! Not only that - it can also be repurposed for use as a colander, fruit bowl, or more!
INNOVATIVE
You Might Also Like