Easy-Squeezy Silicone Bulb Syringe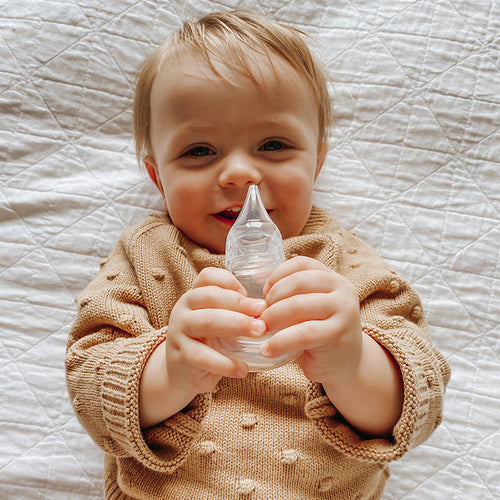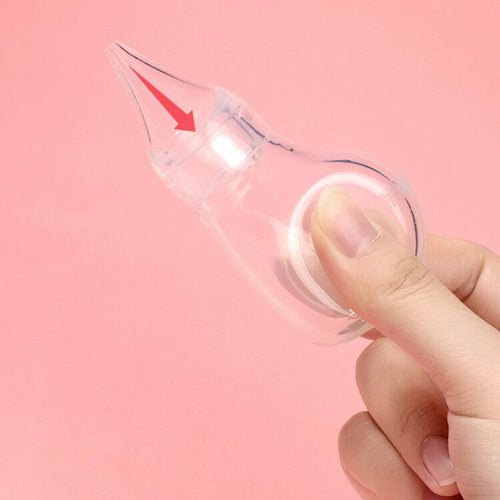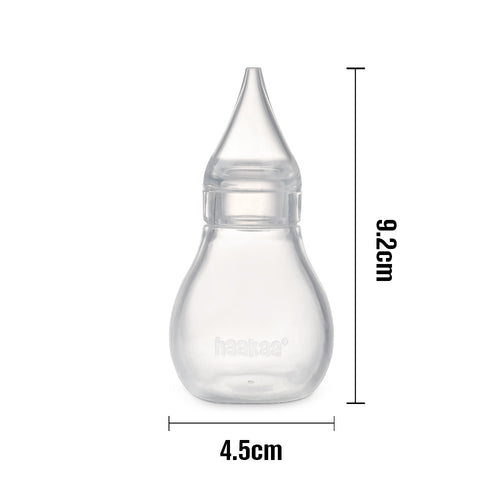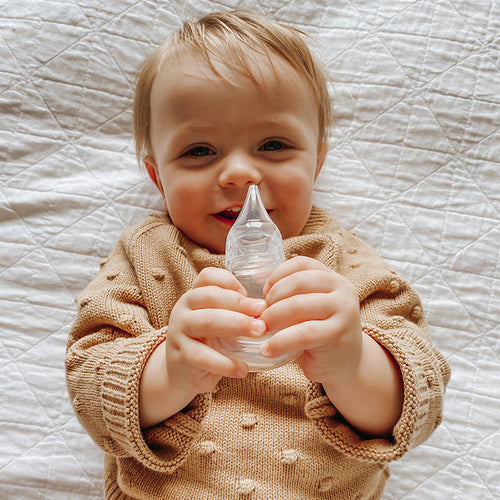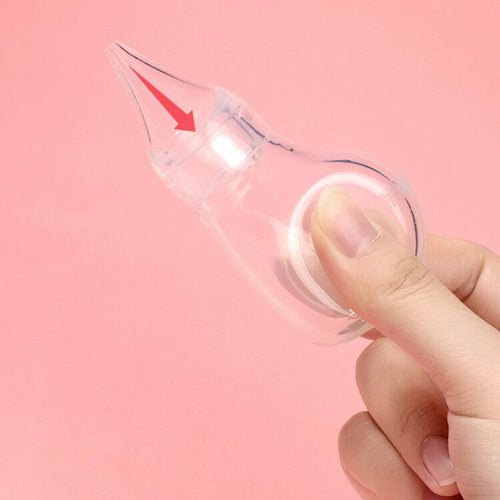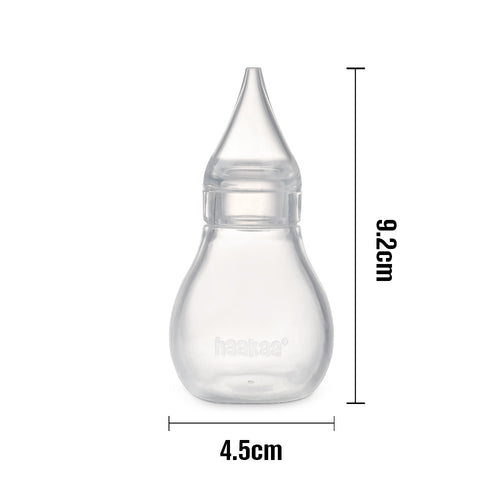 Haakaa's Easy-Squeezy Silicone Bulb Syringe is the simplest way to clear your little one's stuffy, snotty nose! Made of soft, non-toxic 100% food-grade silicone, our Bulb Syringe sucks up nasty stubborn boogers with just a gentle squeeze, clearing your baby's airways and helping them to breathe easier.
This handy Bulb Syringe features a two-piece design that's simple to use and clean, with no plastic or hidden bits to worry about. It also includes two different-sized tips so it can adapt as your child grows.
The arc tip is perfect for tiny noses up to 12 months old, while the cone tip is designed for bigger children (12 months and older). Our Bulb Syringe is also transparent, so you can see how much mucus has been collected, as well as being super lightweight. It's portable and perfect for any snotty emergencies while you and your little one are out and about! 
INNOVATIVE
You Might Also Like