Generation 3 Silicone Orthodontic Bottle Nipple and Nipple Cap Combo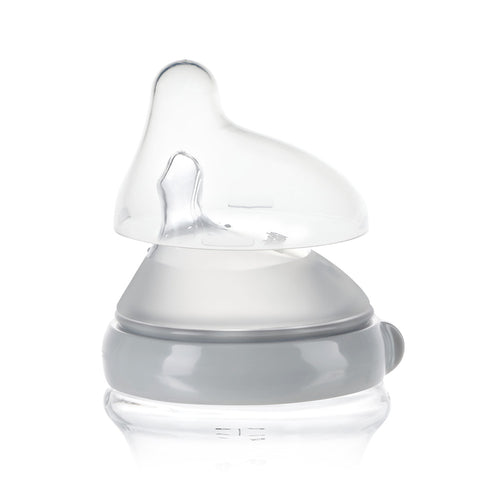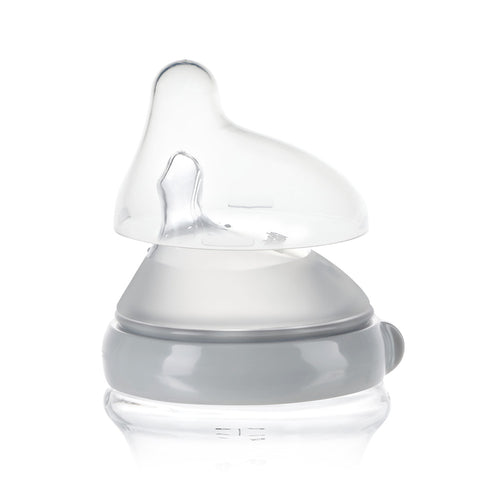 Our Gen. 3 Silicone Orthodontic Bottle Nipple is now available together with a protective Cap to stop dust and other airborne nasties from settling on the silicone teat between uses.

The Silicone Orthodontic Bottle Nipple attachment is fully compatible with all Gen. 3 bottles (glass and silicone) and storage containers, transforming them into a handy baby bottle! 
Our Orthodontic Bottle Nipple is designed to provide the most natural feeding experience possible for you and your baby. The orthodontic thumb-shaped teat mimics the shape of a mother's nipple during breastfeeding, and the offset position allows you to safely feed your baby without completely inverting your bottle. The anti-colic vent allows your baby to feed continuously without taking in air bubbles or having to gasp for air between latches. 
This combo contains 1 x Silicone Orthodontic Bottle Nipple(2 pcs)and 1 x Orthodontic Nipple Replacement Cap.
INNOVATIVE
You Might Also Like